House System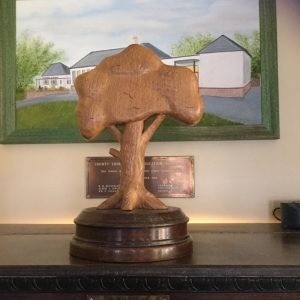 Pupils are assigned to one of four houses, named after trees that are found in our school grounds. Houses have their own house master, teachers and learning support assistants. Two house captains, a boy and a girl, are elected by the pupils.
Each house is represented by a colour
Chestnut – Red
Oak – Blue
Spruce – Green
Sycamore – Yellow
On competition days children wear a T-shirt in the colour of their house.
During the year pupils compete for points which are awarded for achievements, and participation or performance in activities and challenges. The house with most points at the end of the year wins "The Tree."
Activities are varied to meet the interests and strengths of the majority of pupils and include
Pupil of the Week

House Captain Speeches

Tabloid Sports

Disco Attendance – Fancy Dress

Book Fair prize winners

Off By Heart Auditions and Final Performance

Easter Egg Hunt

House 7-a-side hockey

House 7-a-side netball

House 7-a-side soccer

STEM Parachute Challenge

Literacy Legends

Magnificent Mathematicians

House Tug-of-War

Art

Sport's Day

House Cross Country

Drumahoe's Got Talent
Drumahoe Primary School, 31 Drumahoe Rd, Drumahoe, Londonderry BT47 3SD | Phone: 028 7130 2284